Realtime Gaming Slots - The Best RTG Slots & Casinos in 2022
As for the theoretical RTP rate, it's set somewhere around 96% of all the bets, making it one of the highest paying RTG slots to date.
RealTime Gaming is responsible for the development of some of the best graphics and software found in online slot machines, making these games among the most popular. The service provider offers a wide variety of slot games that can be tailored to the specific preferences and expectations of individual gamers. RTG is continuously developing new features for its slot machines to provide its players with an enhanced overall gaming experience. RealTime Gaming, also known as RTG, has been active in the industry for more than 15 years, and its products can be found in the gaming libraries of hundreds of different online casinos. The company began operations relatively about the same time as Microgaming and other pioneers in the industry, complementing new product releases with creativeness and technological advancement.
Although RTG is best known for its superb video poker and realistic table games, the company also excels in progressive jackpot slots that are compatible with the US market. Additionally, the organization provides a commendable selection of high-paying video slots that do not utilize progressive jackpots. RTG video slots provide players with opportunities for financial gain, honest competition, and genuine enjoyment. This section takes a deeper look at some of the Realtime Gaming slots with the highest RTP and instant payouts.
The Random Number Generator (RNG) that is used by RTG in every one of its slots ensures that the winnings are given out in a manner that is completely arbitrary. However, the percentages of winnings returned by each machine are distinct from one another. 
Slot Machine Randomness Compared to the Percentage of Money Returned to Players
If there was no volatility or variance, RTP by itself wouldn't mean very much. Both of these components are present in a single game, and the degree to which volatility is present has a key role in deciding the percentage of return.
To Put It Another Way, There Are Three Tiers or Levels of Intensity
These tiers are known as the low, the medium, and the high. Games with low variance have a high frequency of smaller wins, but it is less likely for players to take home a significant jackpot or prize overall. The last ones have higher payouts and fewer little wins but have a somewhat greater chance of earning massive winnings than the medium ones do.
In a nutshell, lower variance is associated with higher percentage payments, and more volatility is associated with lower percentage payouts.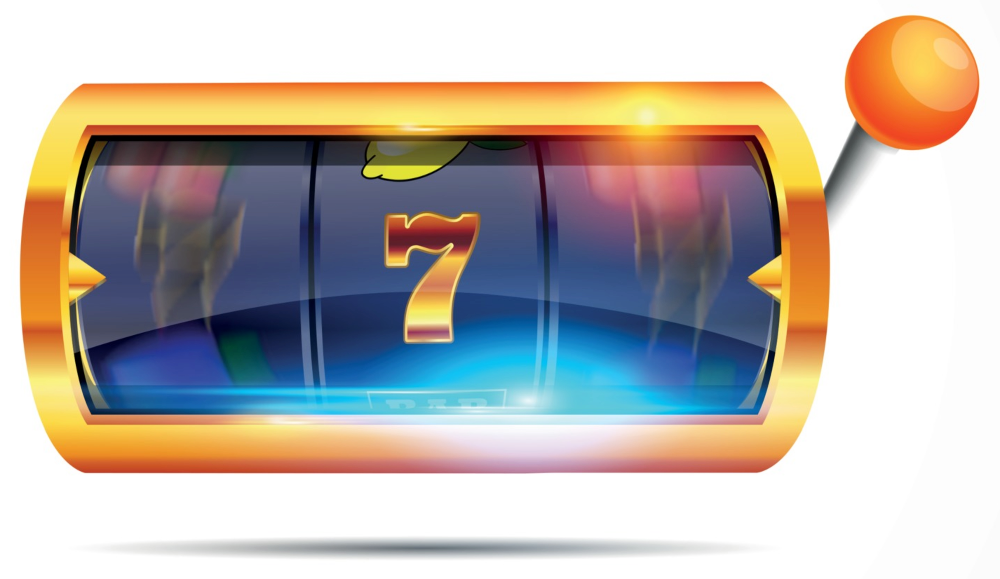 Play real money online games with your favorite casinos, enjoy playing a variety of games for free, and choose the games that best suit you.
At Milliondollargambling.com, we've got all the information on the top online casino games that have been developed by the most trustworthy software providers. All of our featured casino sites host the above list of casino games.
Best RTG Casinos with Instant Payouts and RTP Percentages
If you are a Casino Player in the US, you have more than likely visited an RTG casino. RTG has given so much to the online gaming world and one of the features is instant payouts. 
Realtime Gaming (RTG), the premier online software supplier in the United States, has been the source of a multitude of award-winning titles and fan favorites that have earned their rightful spots in the industry. As you are about to learn, it is the location of some of the highest RTP slots that have ever been created. To be more specific, RTG is responsible for developing some of the industry's best video slots in terms of their RTP percentages. Most importantly, each of these can be played at high-quality online casinos located all over the world, including the USA.
You will find releases boasting RTP values assessed at 96.50 percent and higher within our extensive range of highly qualified and first-grade online slot numbers. These releases are all considered to be of the highest quality. A slot machine's RTP, which stands for "Return To Player," is a theoretical return percentage that they all have. It is illustrative of how much the player can get out of the game, or more accurately, how much they can get out of their pastime.
RealTime Gaming has demonstrated time and again that it is an effective solution for businesses that wish to operate an offshore casino. The legitimacy of the company itself appears to be rather high. The issue for RTG, though, is some of the clients that they have worked with in the past, severely damaged their reputation for a significant amount of time due to the actions of Crystal Palace.
Which Machine Has the Biggest Return on Wagers?

Simply said, if you are searching for the slot machine with the highest return to player percentage, you will not find a better option than Book of 99 from Relax Gaming. Its 99 percent return value surprised everyone when it was created, and it means that everything but one percent of the money that players put into it will eventually be returned to them over time.
I really enjoy playing the games since they are so entertaining, my first withdrawal did take some time, but it was sorted. And I've won more than 300 times!!
Payment received on my cryptocurrency account... I am relieved to report that I was successful in obtaining my payout; however, given that this was the first time I had requested a withdrawal, I was concerned about the length of time it took to complete the process. But I am pleased to report that everything was above board, I was paid, and I intend to make additional deposits and continue playing here.
When I play slots, I appreciate that everything is perfect and there are both new and classic slots. Players have tremendous variation in this aspect. Quick withdrawals are another perk.
Million Dollar Gambling is one of the best sites on the internet for all your latest online gambling games. I would give them a 10 star if I could. These guys are good.
I've been gambling here for a while, and things have always gone really well. I've made a ton of money, so it goes without saying that I recommend this casino wholeheartedly.
Have you ever landed on an online casino site and get bombarded with a million different games? Very frustrating, BUT Million Dollar Gambling have all the latest games know to man.
Pennsylvania, Optometrist
What pleases is the player mentality, as they deliver you money swiftly, and if you have questions, you can write to support and get immediate replies. There are proper experts at MDG.
Have not experienced any problems with the site. Each and every withdrawal has been processed in a timely manner. Even though I barely broke even, I'll accept that because it's better than nothing. Now, if only I could win a lot more.
In my opinion, one of the top casinos in the world. A wide variety of gaming options in addition to an outstanding bonus program. I am pleased with how this game has gone thus far.
If you are looking for the #1 online gambling website look no further than Million Dollar Gambling, they have all the latest and top trending games on the internet.
Realtime Gaming's Top-Rated Slot Machines Available Online
Realtime Gaming (RTG) provides online gamblers with access to 182 slots and over 200 different betting possibilities. This collection is sufficient to compete with the vast majority of other online gambling software suppliers, and the company has established a reputation for being one of the most successful slot machine software creators in the business.
In addition to this, it is easily accessible, particularly in online casinos that cater to US players. The majority of RTG's most popular games are found in the developer's Real Series. These games offer humorous themes, a plethora of features, and free spin bonuses, all while maintaining a normal playing interface. Check out the following for additional information regarding the top RTG online slots:
Caesar's empire is a slot machine with 5 reels and up to 25 different pay lines, and it is without a doubt one of the most well-liked games available from RTG. The game has free spins with prizes that are doubled, and there is a progressive jackpot worth approximately $2,000 that players have the chance to win at random during any round.
Spirit of the Inca is a slot game that boasts beautiful animations and exciting gameplay, complete with wilds, scatters, and a special feature that is only available in this game. In addition to that, players have the opportunity to win one of five progressive jackpots that have a potential payout of more than $300,000.
This game features symbols that are intricately designed and a humorous overall concept. Aladdin's wishes is the name of the game's unique bonus round, which provides players with the opportunity to select one of five lamps in order to win either 25 free games or a multiplier of up to 100 times their initial wager.
Realtime Gaming: Best Casinos and Slots
As a developer of casino software, the real-time gaming (RTG) corporation was established in the United States of America, more specifically in Atlanta, Georgia, in the year 1998. Years later, between 2007 and 2008, the primary office of the corporation was relocated to Costa Rica. It is well knowledge that RTG was purchased by hastings international, which has its headquarters in Curacao. Therefore, the HBM group is in charge of managing it at the moment.
As you are surely aware, when the RTP level is increased, better playing conditions are created for gamers. Now, let's locate the RTG games that offer the highest return to player levels. Paydirt, Cleopatra's Gold, Diamond Dozen (96.51 percent), Enchanted Garden (96.38 dollars), and Outta This World are some of the titles that fall into this category (96 percent ). Some of RealTime Gaming's slots have a return to player percentage (RTP) that is more than 97 percent. 
The issue with the games provided by this provider is that the level of RTP of a particular slot can be modified by a casino as long as the game is hosted on the casino's website. The RTP is typically anywhere between 91 and 97 percent, but casinos typically set it to the lowest attainable level, which results in reduced returns for the players. Because casinos can adjust the RTP for any individual slot machine, it is quite difficult to determine what constitutes an average RTP. Given that the RTP offered by the provider can range anywhere from 91 to 97.5 percent, we can estimate that the average coefficient will be somewhere around 94.2 percent.
The firm launches approximately twenty new slot games each year. In the year 2020, for example, new video slot machines like Achilles Deluxe, Wild Hog Luau, Vegas Lux, Bao Ni8, Dr. WinMore, and a great many more have been introduced. When it comes to progressive jackpots, RTG has incorporated them into a few of their slot games, including Aztecs Millions, Jackpot Pinatas, and Shopping Spree. When it comes to these games, casinos have the option of providing pooled progressive jackpots for players to compete for. Therefore, you are responsible for determining on your own whether or not the progressive jackpot is available in any of these games at the particular casino in which you have chosen to play.
Safety and Balance Are Guaranteed
RealTime Gaming ensures that their slot machines are both fair and secure by employing a random number generator (RNG) for the generation of outcomes that are completely arbitrary, and by testing all of the new games with the assistance of third-party companies that audit new slots and check the fairness of the games. Both of these measures help to ensure that the games are completely random.
According to the information that we were able to gather on a variety of websites that are dedicated to gambling, the company did not have any big problems with heating or suspicious situations.
Both the Sound and the Graphics
When it comes to the game's sound and graphics, the implementation is excellent. However, the visual material does not appear to be as cool and flawless as it may appear if, most likely, more innovations were utilized while the implementation was being carried out. The sound is actually of very high quality, and it performs the task that it was intended for rather capably. To summarize, we would argue that the quality of the graphics is not the primary advantage offered by this supplier. However, even though it is a little bit old, it still possesses its charm and can be considered pretty beautiful by some gamers.
RTG first opened its doors in 1998, during which time many of its games were distributed without any accompanying mobile options. Because of the pervasiveness of mobile internet in our daily lives, "mobile-friendliness" is now a prerequisite for any product considered to be of high quality in the software industry.
As a direct consequence of this, RTG's most recent games may be played on a variety of mobile devices, including smartphones and tablets. Additionally, smartphone versions of the classic games that were the most popular over time have been developed.